How to choose hair extensions for your holiday?
Everyone loves to enjoy a wonderful holiday, and to make sure you look great on your holiday, hair extensions may be the perfect accessory to bring with you. Below we've listed some of the best choices for hair extensions when you're going on holiday.
Hair Weaves
When hair weaves are applied, one advantage is that they will stay stable with your natural hair. The disadvantage is that it may be not easy to take it off by yourself. Hair weaves may be the best for your holiday if you stay in a single place during your holiday, where you don't need to change your hair colour or styles for different locations or meeting different people.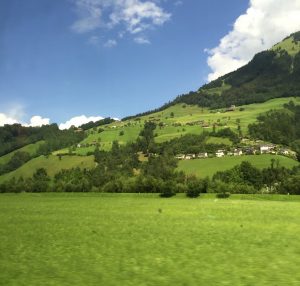 Clip in Hair Extensions
Clip in hair extensions may be the most 'mobile style' among all kinds of hair extensions. They are easy to apply or take off by yourself daily. These are a great choice if you need to meet different groups of people or travel to different locations during your holiday. You can easily to change your hair colour, length or styles by using clip in hair extensions.
There are other types of hair extensions available such as micro loop hair extensions, nail tip pre bonded hair extensions and stick tip hair extensions. You may choose them if you want to wear the hair extensions for a long time.